Jeanne Moellendick's Keller Williams Realty Real Estate Search is now available on Android, iPhone, or iPad, and gives you access to more than 4 million homes - nationwide. The app is free, easy to install and even easier to use. Watch a demo.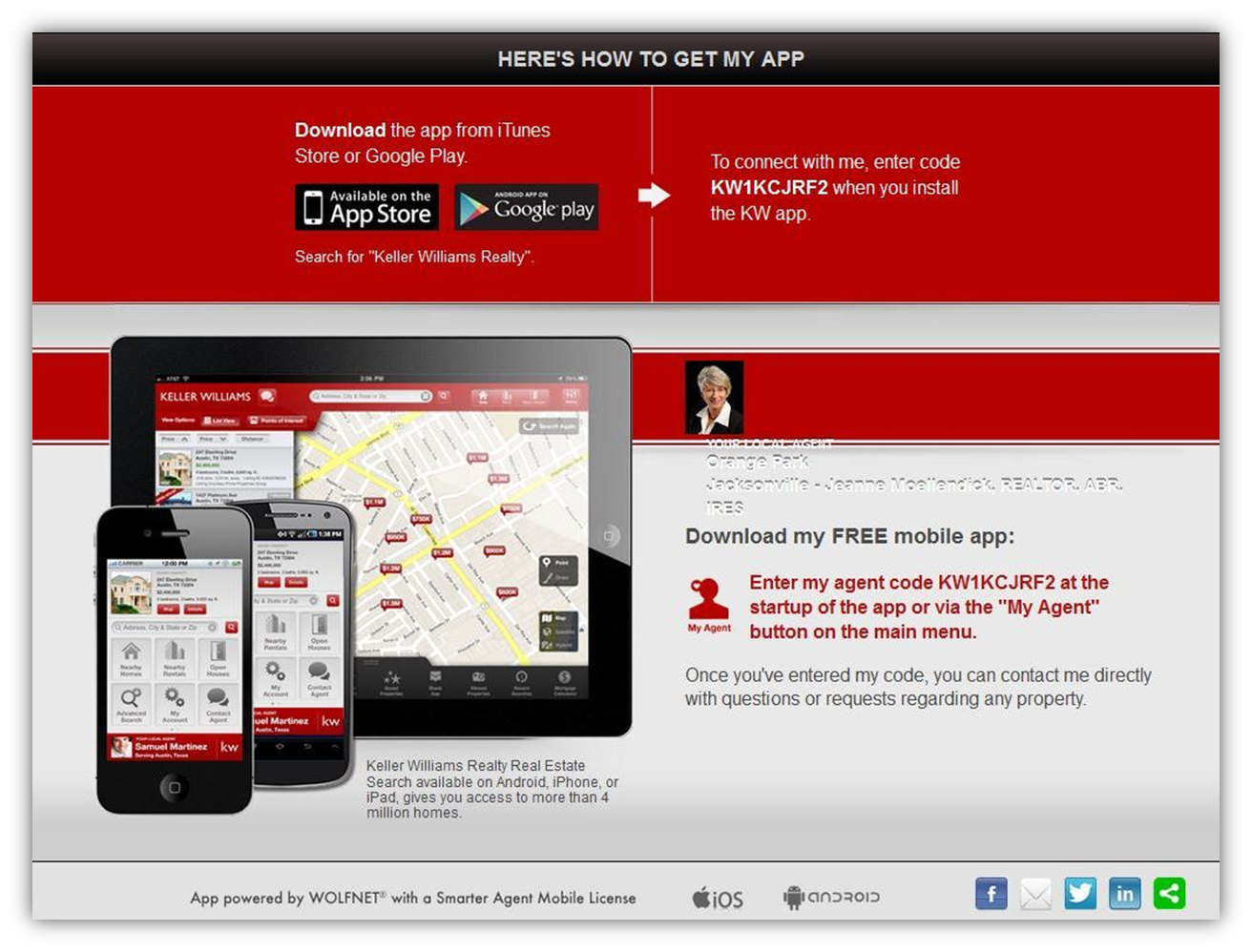 Follow these steps to get your App:
Text KW1KCJRF2 to 87778. You will get a reply with a link to download the app that's right for your device. Or, search for "Keller Williams Realty" from the iTunes App Store or Google Play.
Click the

Free

/

Install

button to begin the download. Once the download is complete, Accept the terms and conditions.
Finally, enter Jeanne Moellendick's agent code KW1KCJRF2 in the

My Agent

box. (Copy and Paste the code from this page.) Once you've entered the code, you can contact Jeanne Moellendick directly with questions or requests regarding any property.
Please disregard if you are already under agreement with another licensed real estate agent. This is not intended to solicit the offerings of other licensed real estate agents.